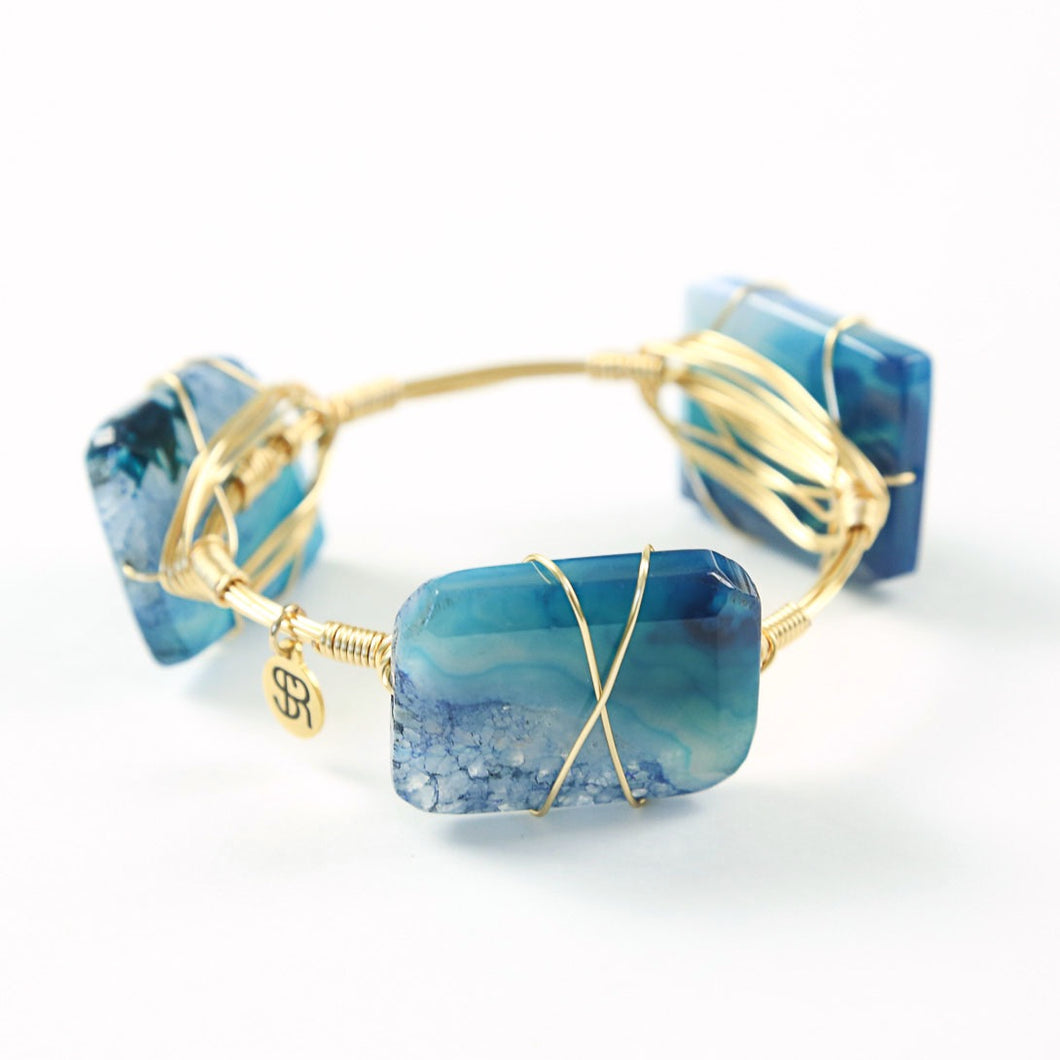 "Going Coastal" Blue Agate Bangle
Regular price $ 64.00 Sale
"GOING COASTAL" Blue Agate Bangle
As a little girl she played in the surf all day and watched the sun set way out over the waves. Now a grandmother of 3, as soon as school's out, she loads up the kids, the dog, and her paint brushes and heads back to make new memories by the sea. 
Product Details:Mesmerizing large 30x40mm Blue Agate slabs that seem to hold the crashing waves within their grasp are wrapped in 12' of gold plated wire bangles so you are never far from the sea.
            All products are designed and handmade on the Azalea Coast of North Carolina. 
Shipping: Items are usually shipped within 3-5 business days, however, custom sizing is made upon order and may take 1-2 weeks to ship.
At Sassie Rocks, we create spirited jewelry for sassy women. We believe in accessorizing colorfully, dressing classically and living boldly. Founded by North Carolinian Sassie Grissom, our energized jewelry is made to match the