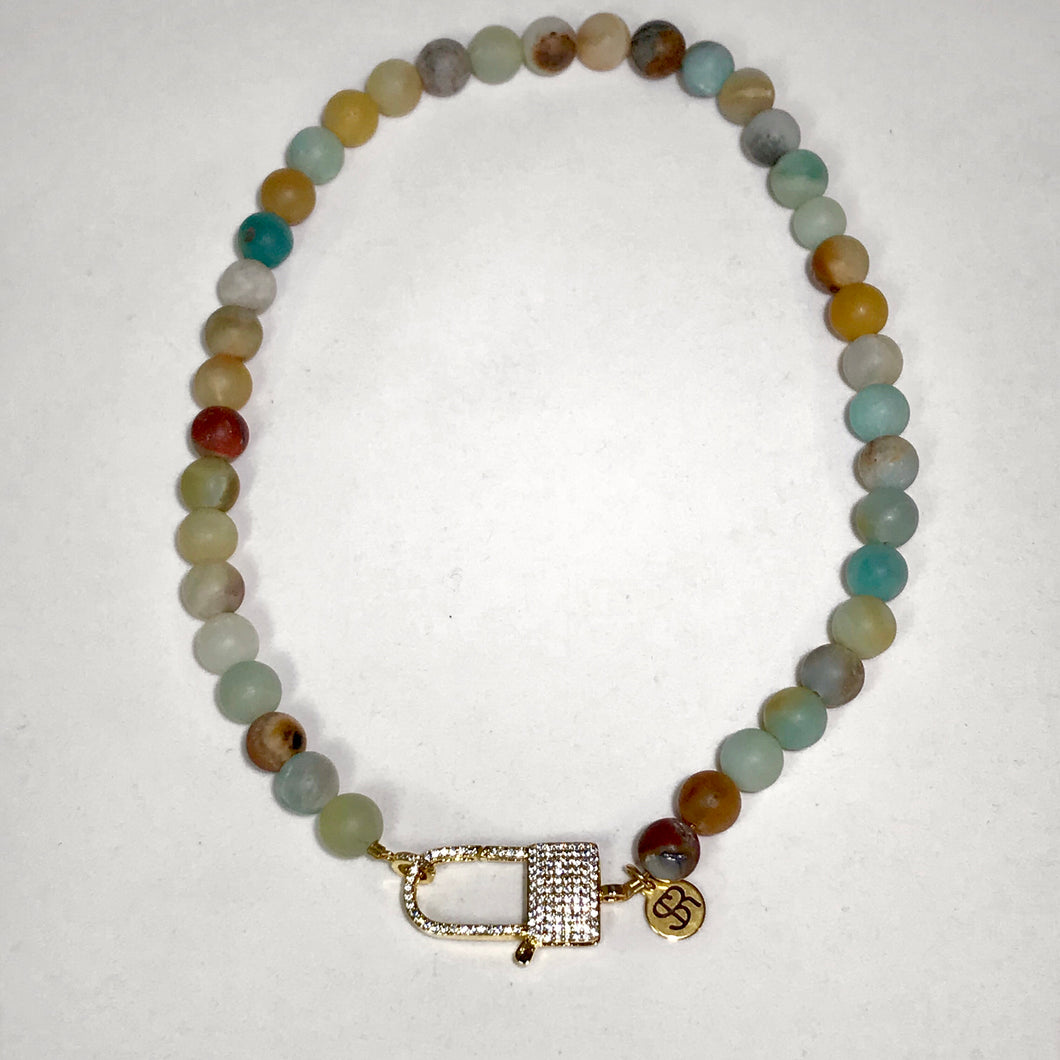 "Wonder Woman" Amazonite Necklace
Regular price $ 0.00 $ 88.00 Sale
This Amazonite necklace is made for the wonder woman who has a strong heart and soul and a deep love for her bling!
Materials: Soft Multi Color Amazonite 17"Necklace. 2" Gold Pave'CZ Lock Clasp. Add your favorite pendant!
Listing is for one necklace.
Each of these beauties is handcrafted by us, in coastal North Carolina. We design, create, pack and ship each piece and we get up every day excited to create something stunning and new for you.
Items are usually shipped within 3-5 business days, however, custom sizing is made upon order and may take 1-2 weeks to ship.