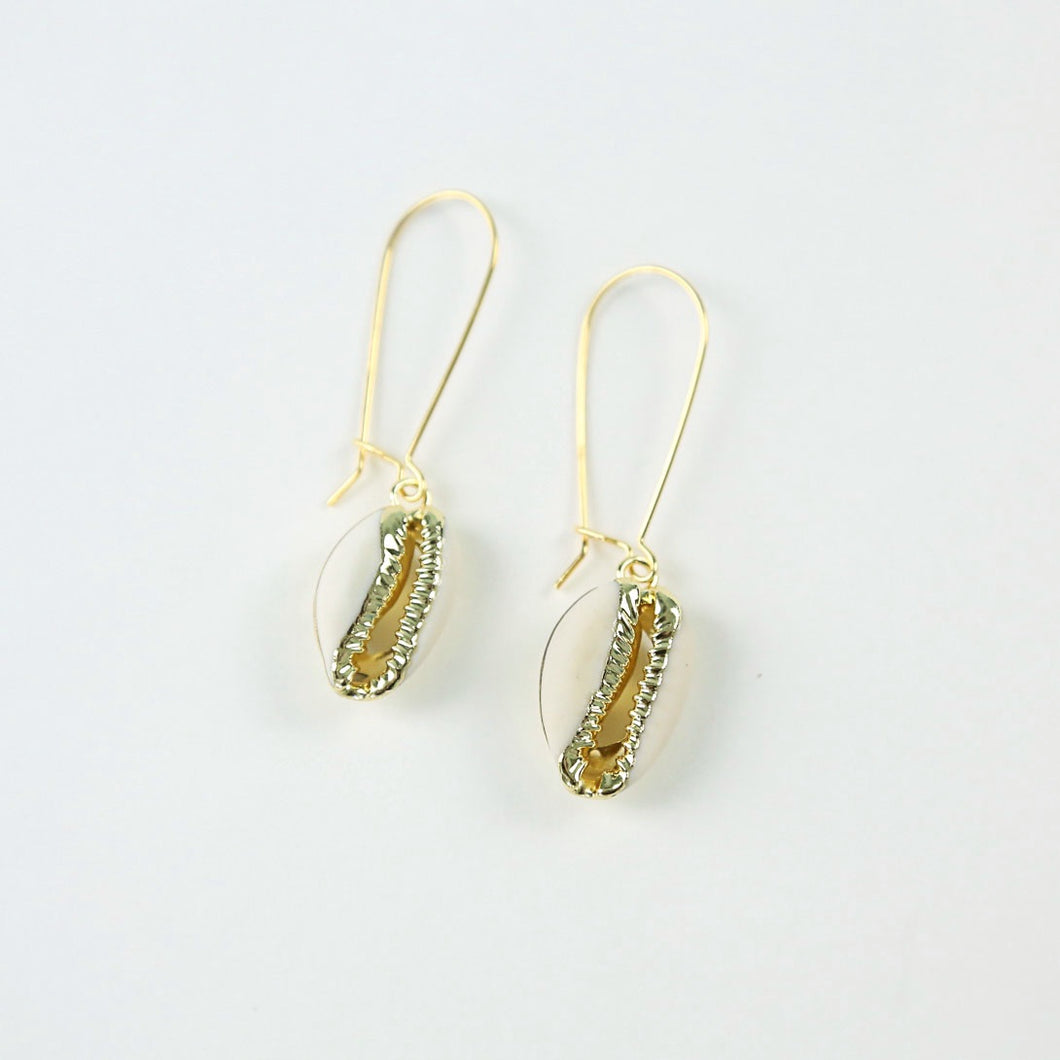 "Cowrie Queen" Shell Earrings
Regular price $ 54.00 Sale
Real Cowrie Shells dipped in gold dangle from Vermeil Kidney earring wire. We love using vermeil gold, sterling silver with thick gold plating.
Hangs approximately 2 ".
Listing is for one pair of earrings .
Each of these beauties is handcrafted by us, in coastal North Carolina. We design, create, pack and ship each piece and we get up every day excited to create something stunning and new for you.
Items are usually shipped within 3-5 business days, however, custom sizing is made upon order and may take 1-2 weeks to ship.