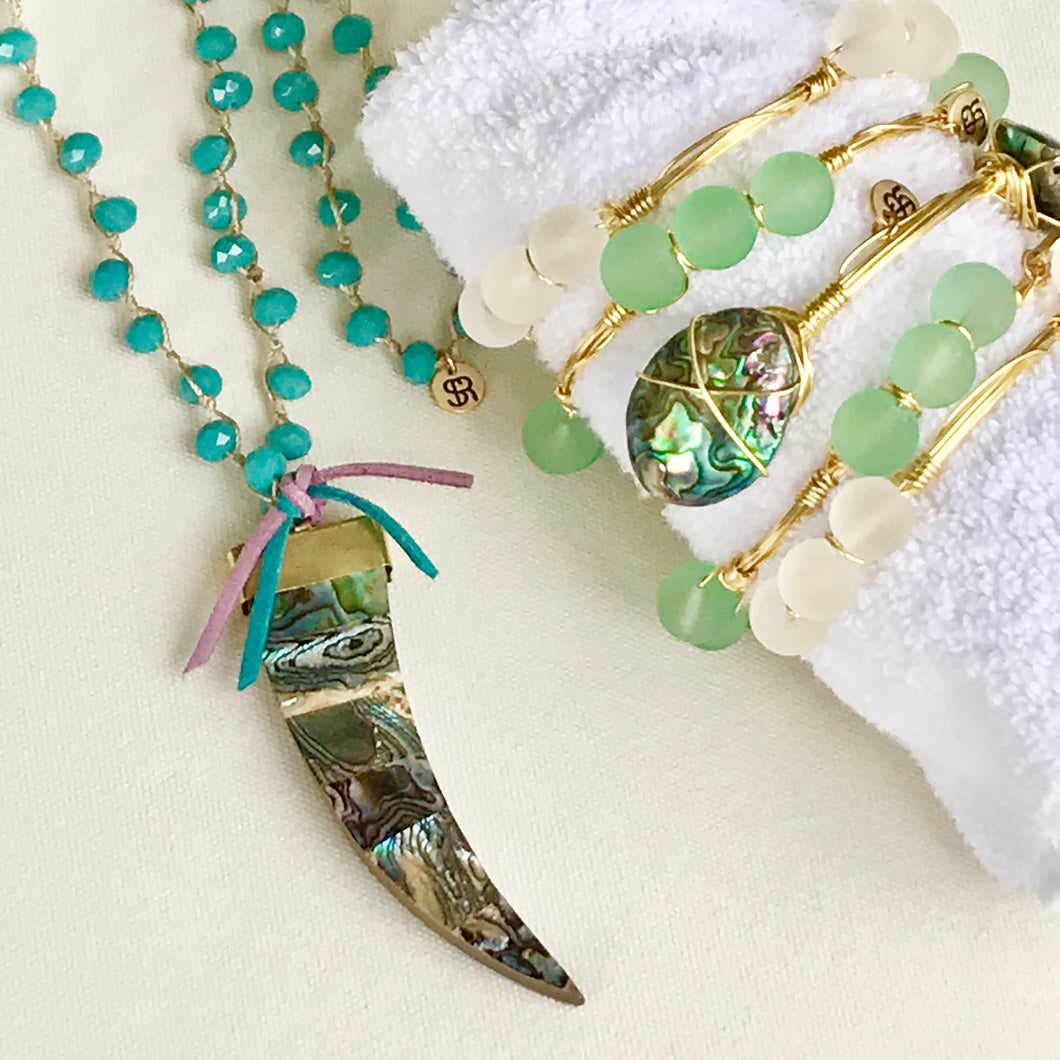 "Half Moon" Abalone Necklace
Regular price $ 0.00 $ 79.00 Sale
 Made for the woman who meditates on the beach at sunrise and mediates between crying grandchildren fighting over who gets to lick the spoon. OMMMMMM.
Product Details: Abalone necklace. 36' of Hand Knotted Aqua Crystals cradle a half moon of Abalone Mother of Pearl. Abalone Shell Moon 3.5 " All products are designed and handmade on the Azalea Coast of North Carolina. 
Shipping: Items are usually shipped within 3-5 business days, however, custom sizing is made upon order and may take 1-2 weeks to ship.
Sizing: Please view our sizing chart for more information.
At Sassie Rocks, we create spirited jewelry for women full of sass. We believe in accessorizing colorfully, dressing classically and living boldly. Founded by North Carolinian Sassie Grissom, our energized jewelry is made for to match the bold spirit of the woman who wears it.