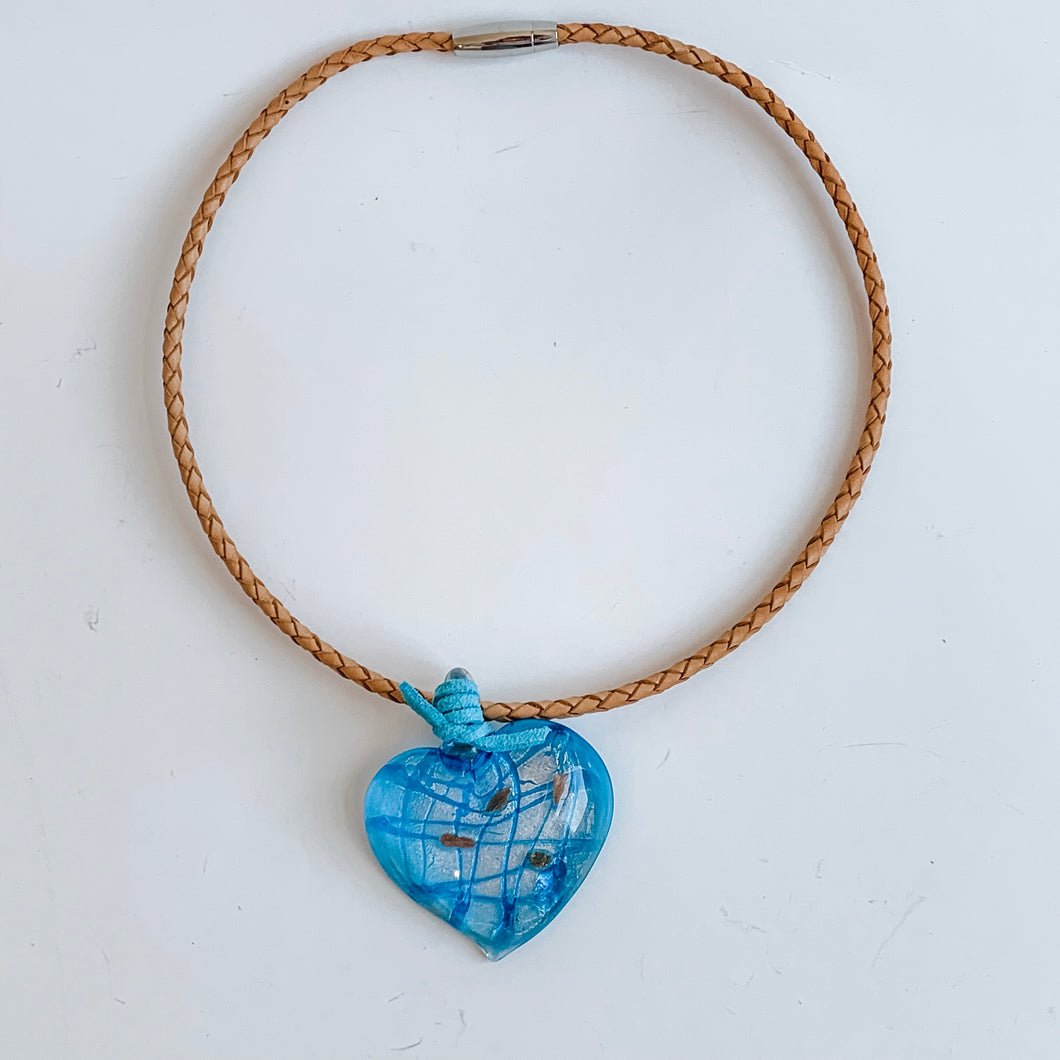 "Tarheel Blue" Murano Glass Necklace
Regular price $ 48.00 Sale
The woman who wears this hand blown Murano Glass heart in Carolina Blue is a loyal gal, with fond memories of her time at UNC and a spirited Tar Heel fan. Go Carolina!
Large Hand Blown Murano Glass heart carried by a braided leather 16" choker with magnetic closure for quick "throw it on and let's go"!
Listing is for one necklace.
Each of these beauties is handcrafted by us, in North Carolina. We design, create, pack and ship each piece and we get up every day excited to create something stunning and new for you.
Items are usually shipped within 3-5 business days, however custom sizing is made upon order and may take 1-2 weeks to ship.