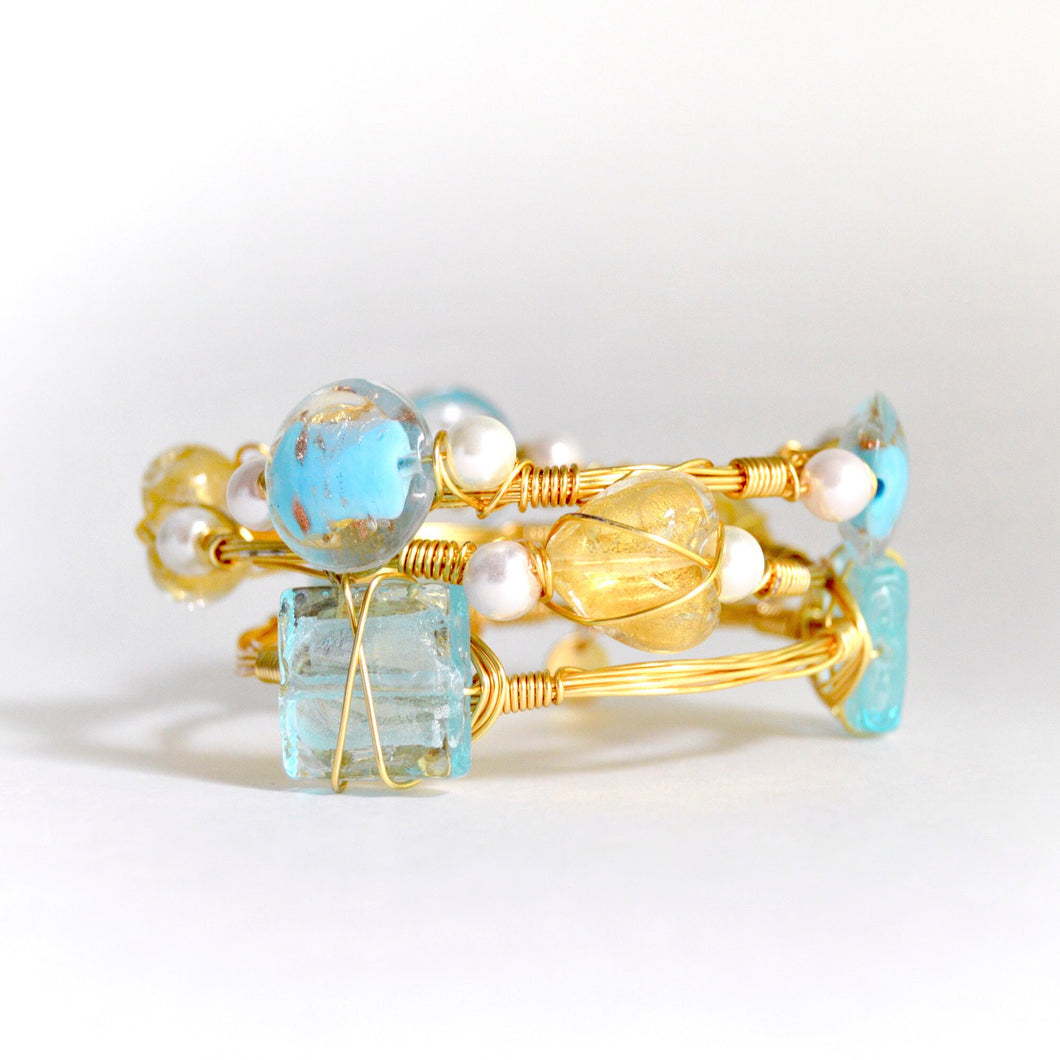 "Carolina Treasure" Gold Bangles
Regular price $ 0.00 $ 114.00 Sale
Riviera Blue Gold Bangle - Square Caged Hand Blown Murano Glass bracelet
Golden Ice Gold Bangle - Tubular Hand Blown Murano Glass bracelet and Crystal Cubes
Carolina Blue Gold Bangle - Round Blue Hand Blown Murano Glass bracelet and Pearls
Listing is for full gold bangle stack, one of each bracelet shown above.
Each of these beauties is handcrafted by us, in coastal North Carolina. We design, create, pack and ship each piece and we get up every day excited to create something stunning and new for you.
Items are usually shipped within 3-5 business days, however, custom sizing is made upon order and may take 1-2 weeks to ship.